L'éloge vient de la machine laser de Jonathan en Afrique du Sud
Performance features:
1, coupe mixte, traitement de l'acier inoxydable, acier au carbone, acrylique, panneau de densité, matrice d'outil.
2, haute efficacité, 1 mm de vitesse de coupe en acier inoxydable 6M/Min(1.8M/ min-150w) au-dessus,30mm acrylique coupe parfaite.
3. Faible consommation d'énergie, l'ensemble de la machine ne consomme que 4 kilowatts d'électricité par heure.
Applications:
Leather, cloth, wool, fur, acrylic, plexiglas, wooden board, plastic, resin and other Non-Metallic Materials engraving cutting work.

customer evaluation:
Mr. Jonathan is very satisfied with our service and puts forward the following points: easy to understand operation, fast running speed, perfect finished product, timely delivery of service, and intends to cooperate with us for a long time.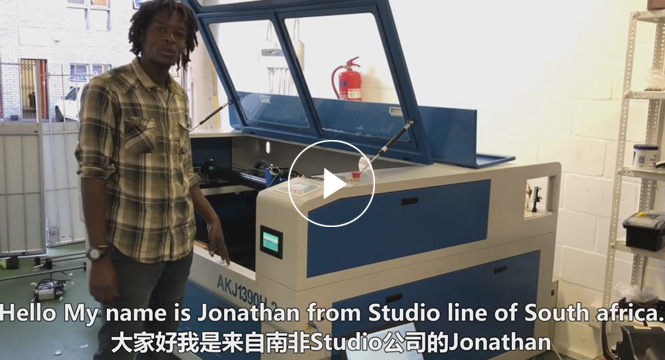 ---
END